"In The Wildflowers" Group Retreat with Julie Ann Rose
A support group for women and men who have suffered the trauma of
emotional, physical, sexual, or spiritual abuse/neglect.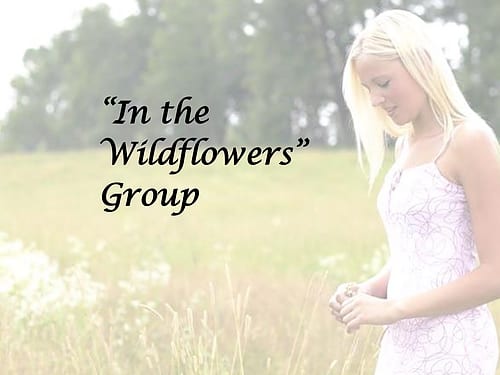 The Group meeting objectives are:
Offer victims of trauma hope for their own healing through the visual storytelling of Julie Ann Rose and the personal journeys of five other women.
Eliminate feelings of isolation and to create a safe environment for healing, by allowing the viewer to witness a similar community working toward healing.
Lead the viewer to the Biblical understanding and acceptance of God's total and unconditional love.
Location: To Be Announced
Date & Time: To Be Announced
Cost: To Be Announced